Overview
The Terra Dotta Support Portal offers clients who've been set up as Support users a full range of access to Knowledgebase articles, community forums, and more.

This article covers the following topics related to updating (i.e. add or edit) a Terra Dotta Support user:
A Terra Dotta Support user is any Terra Dotta client who has been granted access to Terra Dotta's Support Portal. A functional office's Primary Admin should be the individual submitting an update request to add, edit, or remove staff members. The Primary Admin is typically the person in the office who has the most daily, functional use of Terra Dotta software and who best understands the institution's use of Terra Dotta.
Follow these steps to submit a request to update a staff member in the Terra Dotta Support Portal:

1) Go to http://support.terradotta.com/and enter your login credentials.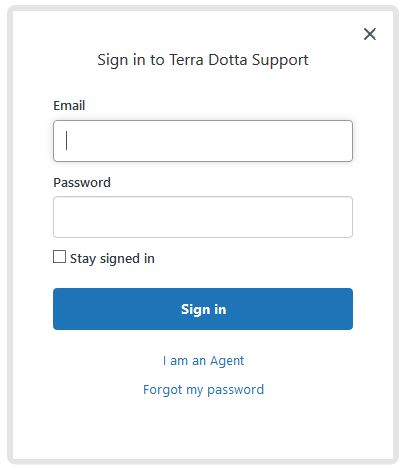 2) Once logged into the Support Portal, click on the "Submit a Request" tab located in the middle of the main Support Portal page.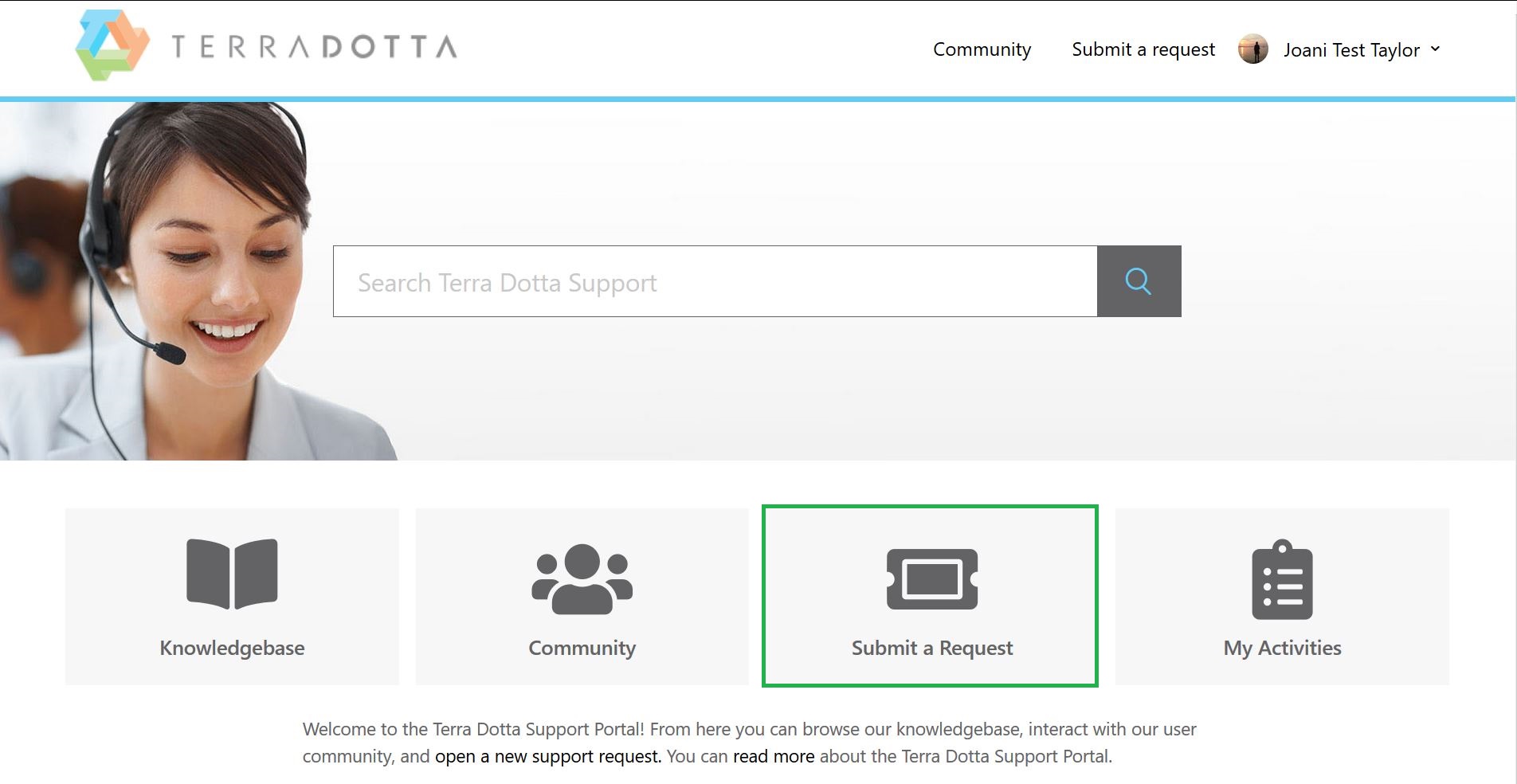 3) On the Submit a Request page, choose "Update Support Users - For Primary Admin Use Only" from the drop-down menu.

4) Complete the request form that appears, noting that items with an asterisk are required. The provided fields are as follows:

CC: Add email addresses for anyone who should be included on communication about this specific Support request.

Subject*: This is a short phrase providing the main context of the request. Example: "Add a new Support user" or "Remove a Support user".

User's Full Name*: Enter the full name of the staff member to which the request pertains.
User Telephone Number*: Enter the contact phone number of the staff member to which the request pertains.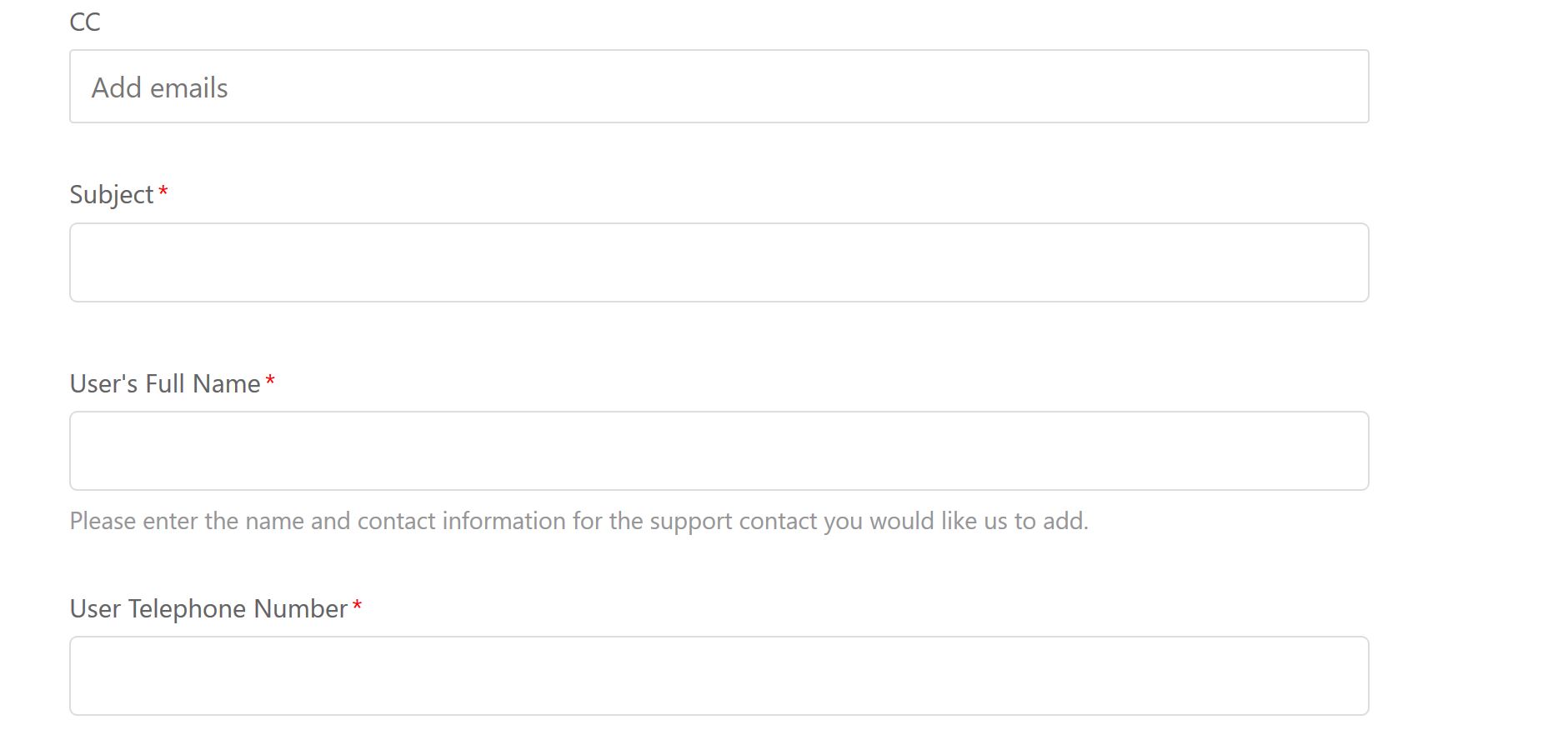 User Email Address*: Enter the email address of the staff member to which the request pertains.
User Business Title*: Enter the professional title of the staff member to which the request pertains.
Description*: Use this field to provide the details of your request. For example, this might be a request to add a new staff member, change their contact information, or delete them if they've left your institution.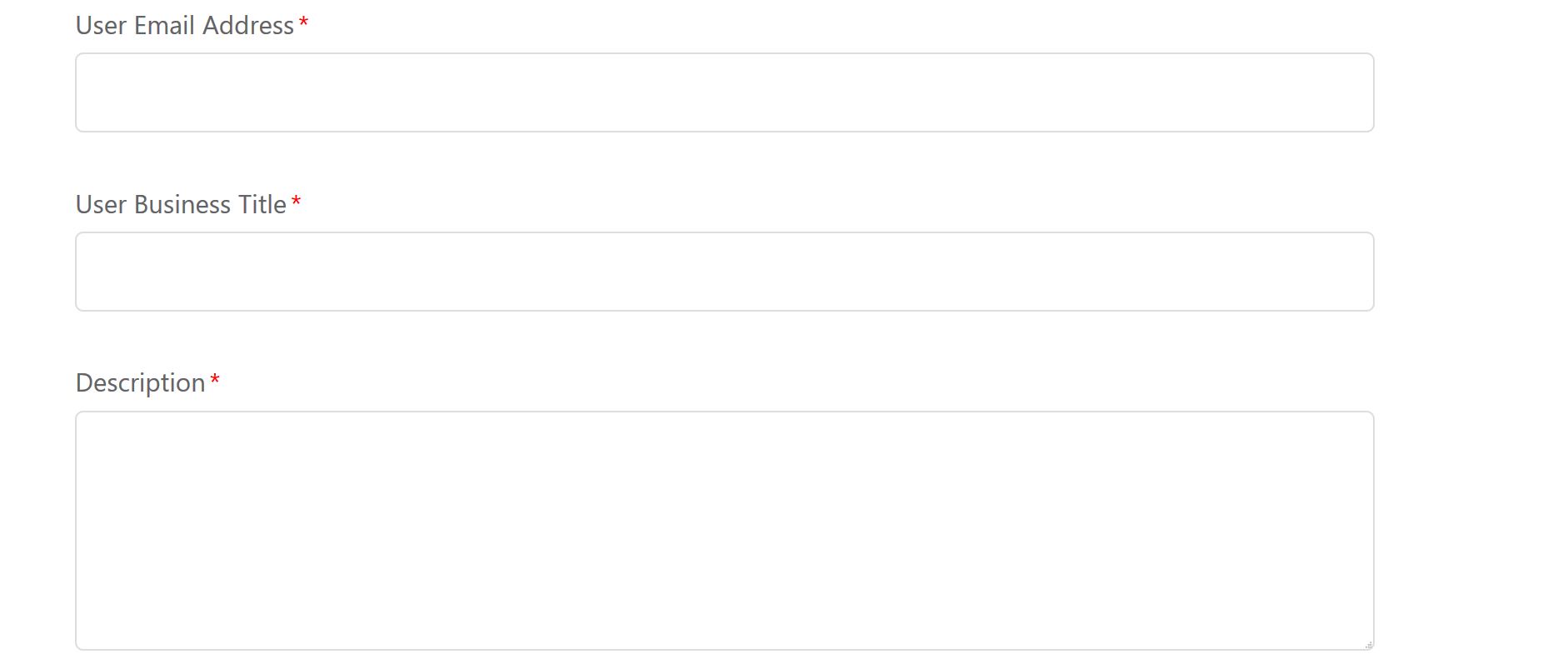 Attachments: If applicable, use this section to include any applicable uploads.
Submit: Click "Submit" when you are ready to send the request to the Support team for review.

After an individual has been added as a new Support user, they will receive a welcome email from Terra Dotta Support at the email address provided. This communication will contain a link allowing them to complete registration and access the Terra Dotta Support Portal.